Andsec 2017 Talks (so far):







Rodrigo Rubira Branco:
Modern Platform-Supported Rootkits
Talks on modern rootkit techniques are often presented in conferences around the world, but most of them basically updates existing techniques to work with new kernel improvements. This talk goes beyond and proposes a new approach: the usage of many architectural (x86-64) capabilities in order to have a resilient malware. Different aspects of the architecture are going to be explored and detailed in order to demonstrate attacker leverage against detection tools. Most of those features are widely available. Some of them, are niche or fairly new enhancements. Each new idea will be discussed isolated with specific details demonstrated and discussed. After this talk, we expect the attendees to increase the pressure on the forensics tools in order to provide better coverage on platform capabilities, instead of the current assumptions we see.
When: TBD
Language: English
Technical level: 9/10




Alex Matrosov:
THE UEFI RANSOMWARE: FULL DISCLOSURE
In recent days, the topic of UEFI firmware security is very hot. There is an extensive list of publications that have appeared over the last few years discussing disclosed vulnerabilities in UEFI firmware. These vulnerabilities allow an attacker to compromise the system at one of the most privileged levels and gain complete control over the victim's system. In this presentation, authors will take a look at the state of the art attacks against UEFI firmware from a practical point of view and analyze the applicability of disclosed attacks in real life scenarios: whether these vulnerabilities can be easily used in real-world rootkits (OS->SMM->SPI Flash). In this talk, will be present a proof of concept of UEFI ransomware for the one of the recent hardware with Microsoft Windows 10. The exploit shows the attack from MS Office docx file to persistent infection into SPI flash chip. Also all details about used vulnerabilities will be disclosed during the talk.

The talk will also look at defensive technologies and how can one reduce the severity of some attacks. In modern Intel-based platforms implemented different methods and mitigation techniques against firmware and boot process attacks.
When: TBD
Language: English
Technical level: 9/10




Babak Javadi:
All Your Doors Are Belong To Us: A Deep Dive into Physical Access Control Systems
Physical Access Control Systems (PACS) are the ultimate bridge between cyber-security and physical security, and they're under attack. The infrastructure that we entrust to protect some of our most valuable assets are protected by modern-looking platforms that is deeply rooted in technology over 30 years old. It's time to change that. This presentation will tell the story of access control that you've never heard before, common design elements of the modern access control system, methods of offense, and methods of defense. From magstripe and RFID to magnetic locks, participants will gain a high level understanding of how access control works today.

In addition, there will be a live demonstration of a new hardware tool. Smaller than a postage stamp, this new tool can defeat most RFID and Biometric readers in use today.
When: TBD
Language: English
Technical level: 8/10




Mateo Martinez:
SHA-1 de 0 a #Fail
Technical explanation of SHA-1 vulnerabilities with special focus on the risks introduced after Google Research Team about collisions. Many risks are on the table to be analyzed but git is may be one of the key aspects to review urgently.
When: TBD
Language: Spanish
Technical level: 5/10




Maxi Soler:
Security in Docker: More than containers
During this talk we will see the benefits of using Docker, how it works, building and testing your deployment and configurations; finally the security risks and challenges related to identify vulnerabilities before and after the implementation.
When: TBD
Language: Spanish
Technical level: 8/10




Daniel Dieser:
Workshop impresion 3d, protesis, y drones.
En el taller se abordaran temas relacionados con la impresión 3d, robótica e inteligencia artificial. Se harán demostraciones en vivo de prótesis controladas por músculos del cuerpo, también se mostraran drones y rovers con funciones avanzadas y como los mismos pueden ser usados para investigación y educación. Todo utilizando raspberry pi 3 y raspberrypi zero. El workshop será un ida y vuelta con el participante, donde el podrá despejar dudas para sus propios proyectos. Se harán demostraciones en vivo de inteligencia artificial y como la misma puede utilizarse de forma práctica y sencilla en nuestra vida cotidiana.
When: TBD
Language: Spanish
Technical level: 8/10




Gustavo "Puky" Sorondo:
Hooking Functions on Mobile Apps
Se hablará principalmente de hooking de funciones en aplicaciones iOS (probablemente tambien en Android). Se introducirá el tema, se presentarán las técnicas y herramientas a utilizar, y se mostrarán demos en vivo (por ejemplo, saltear un PIN lock, una autenticación, etc) mediante hooking. A medida q se avanza en el ataque se verán otros tipos de técnicas necesarias como "binary decryption" y "class dumping".
When: TBD
Language: Spanish
Technical level: 7/10




Martin Pettinati:
How to win an election without hackers
¿Qué ves cuando me ves? Les voy a mostrar algunos ejemplos cotidianos de cómo ciertas herramientas y juegos de comunicación pueden usarse para inventar e implantar ideas, crear y destruir realidades, y alterar y distorsionar percepciones. Y para no quedarnos en la teoría, lo bajamos a la práctica analizando cómo Donny Trump usó estos mecanismos para llegar a la Casa Blanca.⁠⁠⁠⁠
When: TBD
Language: Spanish
Technical level: 2/10



Ben Herzberg:
DDoS Attacks Training: 2017 Edition
The interactive workshop starts with a DDoS attack being done against an organization, demonstrating the vague nature of such attacks. From there we continue to:

• Learning about DDoS attack techniques - network & application, with different grades of sophistication. This includes live demos.
• What's new in 2017, and where is this leading us to
• Mapping assets, and addressing common organizational assets
• Going through the DDoS defense blocks, both in the organizational/procedural level and the layers of protection which can be used for such attacks
• Getting ready to Dday - Common pitfalls & training
• Network changes & configurations when under attack
• Communicating the attack
• DDoS Day - the attack is on! An interactive "wargame" including a "cockpit" control of data, which is displayed according to the mitigation steps carried out by the participants.

When: TBD
Language: English
Technical level: 7/10
Mirai BotNet & Beyond: Where do we go from here
In the end of 2016, the biggest DDoS attacks were performed by a malware called Mirai, which was using IoT devices in order to spread. In this talk we will go from the Mirai code and the way it was used, to its copycats which were based on the released source code and allowed more customized attacks.

We will also explore research we have done to find other novel attacks by abusing IoT devices - from Account TakeOver to V1aGr4 selling.
When: TBD
Language: English
Technical level: 6/10




Adrián Ramírez:
Workshop: Anonimizando un ataque
Son muchas las ocasiones que nos ponemos a tirar del hilo como investigadores Desde la comididad de nuestra casa, pero una cosa va llevando a otra y a otra... Cuando nos damos cuenta, hemos cruazado la delgada línea roja sin ningún tipo de protección. Simplemente ya es tarde, nuestra identidad quedó esculpida en cada log de cada servidor por lo que hemos pasado.

Para que no pase esto, existen una serie de normas de oro que se debe de cumplir, aún cuando nuestra intención no es romper nada, tan solo echar un vistazo y probar cosas.

Este taller te enseñará a utilizar y configurar distintos sistemas de anonimizar tus conexiones. Incluso cuando los WAF, IDS nos bloquean, poder lanzar un ataque cambiando de ip continuamente.

Se verá técnicas y herramientas como:
-anonym8
-tor
-ashell
-tails
-privoxy
-vpn
-shell inversa

Es un taller totalmente práctico y ofensivo, donde es necesario que los asistentes tengan un portátil y una conexión a internet. Se explicará como anonimizar una conexión a internet desde un simple navegador, a cualquier herramienta de auditoría, como puede ser Owasp ZAP, Acunetix, Metasploit, script en python, y lo que se les ocurra.

El curso termina con un breve disclaimer :)
When: TBD
Language: Spanish
Technical level: 8/10
More than 10 years of insecure printers
Mientras se incrementa cada día más la seguridad en una variedad enorme de dispositivo (routers, celulares, ordenadores, etc). Las impresoras son las grandes olvidadas de la seguridad informática. Olvidando que por ellas pasan muchos documentos confindenciales, y a menudo, son configuradas con acceso a internet. Esto las hace presa fácil de ciberdelincuentes y propicia un buen vector de ataque contra una organización.

Si bien los tipos de ataques son variados:
- Denial of service
- Code execution
- Information disclosure
- Print job access
- Privilege escalation
La charla pasará brevemente la historia de inseguridades y sucesos conocidos, hasta tocar las herramientas más comunes de explotación como puede ser Pret, Praeda, PFT, BeEF, explicando algunos lenguajes de impresoras como puede ser PJL, PCL.

Por una cuestión de tiempo y medios nos centraremos en algunos tipos de ataque, dependiendo lo que Shodan traiga a nuestras orillas, realizando alguna demo en vivo.

Esta charla coincide con la nueva campaña de HP a nivel mundial sobre sus impresoras seguras. Lo cierto es que aún quedan millones de impresoras conectadas a internet con firmware desactualizados, password por defecto, medidas de control mínimo y muchos puertos 9100 abiertos al mundo. Por lo que ... la cena está servida... hora de comer ....

Si da el tiempo podemos hablar de contramedidas, pero nos centraremos más en la explotación. Ya que será una charla totalmente ofensiva.
When: TBD
Language: Spanish
Technical level: 7/10




Janine Medina:
Darkweb Patient Data
Talk about pt data and the black market and who owns it; immigration and false identity; how it's happening-data from emrs and devices; ransomware; no patches; old systems; information silos, personal identifiable information.
When: TBD
Language: English
Technical level: 7/10
Implanting xNT 13.56mhz NTAG216 NFC chips
This is NOT a talk. This is your chance to get your NTAG216 NFC chip implanted into your hand, during Andsec 2017.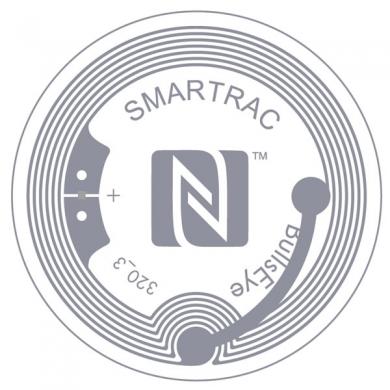 The xNT is a high frequency 13.56MHz transponder based on the NTAG216 chip. The NTAG216 has 888 bytes of user programmable memory, 32 bit password protection security features, and is both ISO14443A and NFC Type 2 compliant.

You can use the xNT with both commercial systems that work with ISO14443A as well as NFC devices like mobile phones and new ISO14443A and NFC hobby electronics as well.

Janine will be installing the implants in the hands of those who can dare do it.

Te la bancás?
When: TBD
Language: English
Technical level: 0/10



Thiago Bordini:
Elevating the fraud in Point of Sale (PoS) to another level
The presentation is the result of the investigation process involving the fraud in the Point of Sale (PoS) systems, which in a single establishment in Brazil caused a loss of more than R$ 1.5M or approximated U$ 0.5M.
The PoS is a system that allows the transmission of financial information related to the use of debit or credit card. It is the system responsible for making the communication between the merchant and the credit card company, allowing the money to be properly passed on to business.
In Brazil the model of payment through PoS in large establishments involves a technological infrastructure in which some components are needed such as: Communication.
Controls the exchange of messages between the Transaction Server and Financial Institutions.
Credit Card association module. It is a specific module for exchange information for each institution. They are responsible for managing the messages exchanged between the Transaction Server and the institution associated with it such as Visa, Mastercard, Amex, etc;
When: TBD
Language: English
Technical level: 7/10




Luciano Martins:
#James Bond, HQIBPEXEZMUG, y casi la tercera Guerra Mundial
¿Sabias que el criptoanálisis se utilizó tanto para iniciar como para terminar guerras mundiales?, ¿y que también un bug en un algoritmo casi produce un holocausto atómico? ¿Es la seguridad informática un juego de niños, un microclima o una potente herramienta capaz de generar conflictos a nivel mundial?
En un mundo en el cual la inteligencia artificial está ganando votos y adeptos, ¿Están los responsables a la altura de las posibles consecuencias? Todas estas respuestas las plantearemos desde una visión histórica, comenzando desde la primera guerra mundial, hasta la actualidad. Todo esto y mucho más en esta charla abierta, sobre revisionismo histórico y fundamentos sobre la evolución tecnológica.
When: TBD
Language: Spanish
Technical level: 5/10



Priscila Viana:
Know the risks to get the assumptions
Attacks keeps evolving at timely basis. Some of the measures taken by Security vendors in order to mitigate its vulnerabilities are sold as "we already fixed it". However, urges the fact that we must understand what we are playing with in order to understand its constraints, accepting that no one is "bullet proof" specially in a Corporate complex environment.
When: TBD
Language: English
Technical level: 6/10




Nicolas Videla:
Quantum Key Distribution
El foco de esta charla es hablar sobre computacion cuantica y el protocolo mas famoso para distribucion de claves, BB84. Ademas comentar los ejemplos practicos de su aplicacion en el mundo (QUESS y Quantum Networks como DARPA QNet).
When: TBD
Language: Spanish
Technical level: 5/10




Melanie Segado:
Brain Stimulation: Your thoughts are safe (for now)
The (relatively) new field of NeuroSecurity includes brain-based biometrics, passwords, lie detection, and activity monitoring. In this introductory talk you will learn about the capabilities and limitations of brain scanning technology in the context of security. Specifically, you will learn about about the extent to which your brain activity can be used to predict who you are, what you're doing, and what you're thinking. In addition, you will learn about the behavioural countermeasures that can disrupt the effectiveness of these techniques.
When: TBD
Language: Spanish
Technical level: 5/10
Hacelo vos mismo: DIY Brain Stimulation Interactive Workshop
DIY brain stimulation is an increasingly popular form of biohacking. In this workshop you'll get to build your own transcranial direct current stimulation (tdcs) device and learn more about how electricity can affect the brain.
When: TBD
Language: Spanish
Technical level: 5/10



Pedro Candel aka "s4ur0n":
Explotación remota de Edge para Win10
El ataque Man-in-the-Browser (MiTB) tiene la misma aproximación que un ataque Man-in-the-middle (MiTM). Con el framework BEeF es posible atacar de forma remota cualquier navegador con tan solo visitar una página y además permite su ampliación con módulos personalizados. En la charla veremos algunos módulos de explotación remota que aprovechan vulnearbilidades en uno de los últimos navegadores que existen para 64 bits y que han sido desarrollados exclusivamente para este framework, permitiéndonos tomar el control de un sistema operativo de última generación.

Sin embargo, esta no será la típica charla de BEef y lo podrás comprobar.
When: TBD
Language: Spanish
Technical level: 9/10




Pablo Lázaro:




Ariel Maiorano:
Reconocimiento automático de imágenes de scanners de equipaje utilizando software libre
El objetivo de la charla será presentar un proyecto de investigacion y desarrollo, actualmente en curso, de la Dirección de Gestión Tecnológica (DGT) de la Polícia de Seguridad Aeroportuaria (PSA).
Dados los importantes avances recientes en el reconocimiento de imágenes computarizado, y la disponibilidad de software libre que facilita la aplicación práctica de estas técnicas, el proyecto propone la implementación de un sistema que, conectado al equipamiento de rayos-x para el escaneo de equipaje actualmente utilizado por la PSA, tendrá por objetivo principal reconocer automáticamente imágenes obtenidas desde los scanners para alertar al operador acerca imágenes identificadas como amenazas (artefactos explosivos, armas de fuego, armas blancas, etc.)
Aunque desde hace años existe literatura específica, es decir, papers que tratan acerca del reconocimiento de imágenes de rayos en busca de amenazas como las citadas más arriba, los datasets o conjuntos de imágenes utilizados en la mayoría de esas publicaciones, son reservados. Otro factor que dificulta repetir los experimientos publicados es contar el software necesario o la capacidad de desarrollarlo.
Teniendo en cuenta lo anterior, con la intención de confirmar la factibilidad del proyecto de la DGT, y poder determinar si el umbral o margen de precisión de las estimaciones que genere resulten aceptables, se realizaron pruebas tanto sobre imágenes obtenidas desde los scanners de la PSA particularmente, como sobre otros conjuntos de imágenes en el dominio público, y se decidió utilizar la librería de software libre TensorFlow, de Google.
La presentación incluirá información acerca de cómo se entrenaron los modelos de los experimientos llevados a cabo, y se demosrtará cómo el web-service desarrollado para tal fin "clasifica" imágenes que le son pasadas como entrada. Algunos de estos conjuntos se encuentran en el dominio público; otros, como las imágenes de muestra incluidas por el fabricante de algnuos de los scanners de la PSA, son alcanzados por restricciones de redistribución. Sin embargo, al momento de la presentación, se publicarán en github las instrucciones y el código fuente del web-service y scripts auxiliares para poder repetir las pruebas con los conjuntos de imágenes disponibles abiertamente.
Áreas en que se enmarca el proyecto: Informática, inteligencia artificial, aprendizaje automático o machine learning, redes neuronales, redes neuronales profundas, visión computarizada, reconocimiento computarizado de imágenes.
Palabras clave: control de equipaje, imágenes de rayos x, seguridad en aeropuertos, detección de explosivos, detección de armas de fuego, reconocimiento de imágenes, aprendizaje automático (machine learning), redes neuronales profundas (deep neural networks).

When: TBD
Language: Spanish
Technical level: 6/10




Rafael Revert:
How the bad guys Attack ATMs!
Este workshop consistirá inicialmente en describir las 2 mayores marcas de cajeros del mundo su hardware y software (NCR y diebold) como poder atacarlos desde el punto de vista del hardware (mostraremos casos reales y fotografías de múltiples casos y su perspectiva desde el lado forense en especial los mas complejos que hemos tenido) y efectuaremos un paso a paso sobre como empezar a desarrollar malware para cajeros y cuales son las estructuras de software actuales para que el malware se desarrolle en modo multivendor, por ultimo hablaremos de algunas protecciones útiles que se pueden utilizar y explicaremos nuestro proyecto de exchange threads para los pagos alternos bancarios.

Objetivo: "Desmitificar la complejidad de los cajeros y mostrar como funcionan los ataques"

Guia:
- Introducción
- Ataques de hardware
- Blackbox
- Skimmer
- EMV
- Ataques de software
- Skimmer software
- Malware jackpot
- Videos de ejemplos de ataques
- Pasos para Desarrollo de malware
- Instalación de dependencias
- Inicialización
- Desarrollo de un modulo de atrapar tarjeta
- Desarrollo de un modulo de dispensado basico
- Protecciones
- BTX (banking exchange thread)

When: TBD
Language: Spanish
Technical level: 8/10